Wedding Singer Cardiff
Looking for a great wedding singer for your wedding?
Finding good quality entertainment for your special wedding could be one of the most important decisions you can make. Having a good entertainment act at your wedding can really add to the atmosphere and vibe of the day.
When all the formalities of the day such as the ceremony and speeches, the wedding party normally want to let their hair down at the end of the night and have a few drinks and dances. If you have a good quality wedding singer at your venue, they will be able to get all the guests in the party mood. 
Why choose Brother Ray wedding band Cardiff?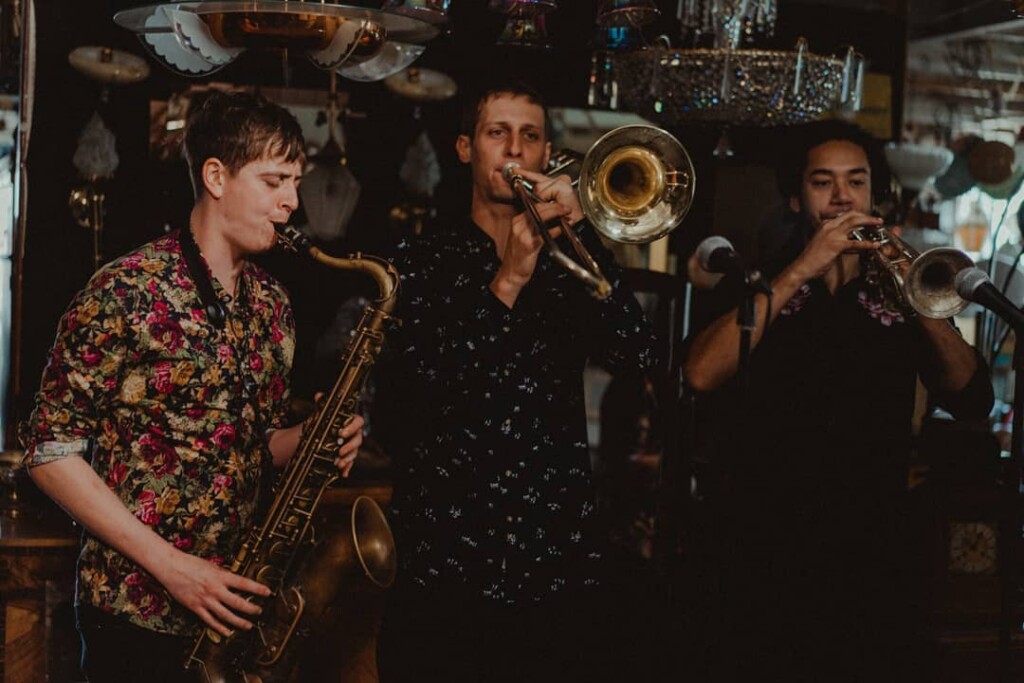 If you are looking for a good singer, the best thing you can do is visit their website and check out their demos and videos. If they haven't got either of these two, chances are they are not the type of entertainment act that would be suitable for your wedding.
For weddings, it is a good idea to find a singer who can sing in a variety of styles and music from many eras. This is because that most weddings have a vast age range and music from many eras will please the general audience. The older music can be played in the earlier part of the evening, then at the more modern chart hits can be played into the late hours of the evening.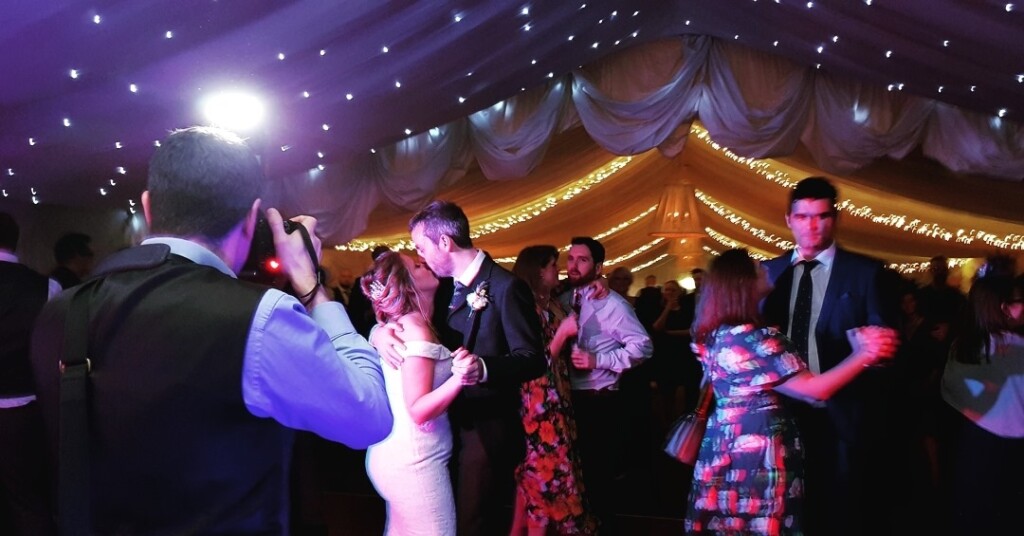 Cardiff Wedding Singer
If you are looking for great wedding singers in Cardiff who are backed by a first class covers band, look no further than Brother Ray. They are a top band based in Cardiff that has been providing brilliant entertainment in weddings for many years. Brother Ray  are a reliable band that consists of very friendly people who want to do well by their client.
Julia & Gary you were amazing performing the acoustic duo in Pencoed House courtyard- we have had so many compliments from guests. Then we had the 5 piece band in the night, everyone of our guests of all ages spent their nights dancing all night long. You guys really did blow us away, we genuinely couldn't recommend you enough. Thank you for being such a huge and special part of our wedding day #05.09.2019 Chelsie & Ryan xxx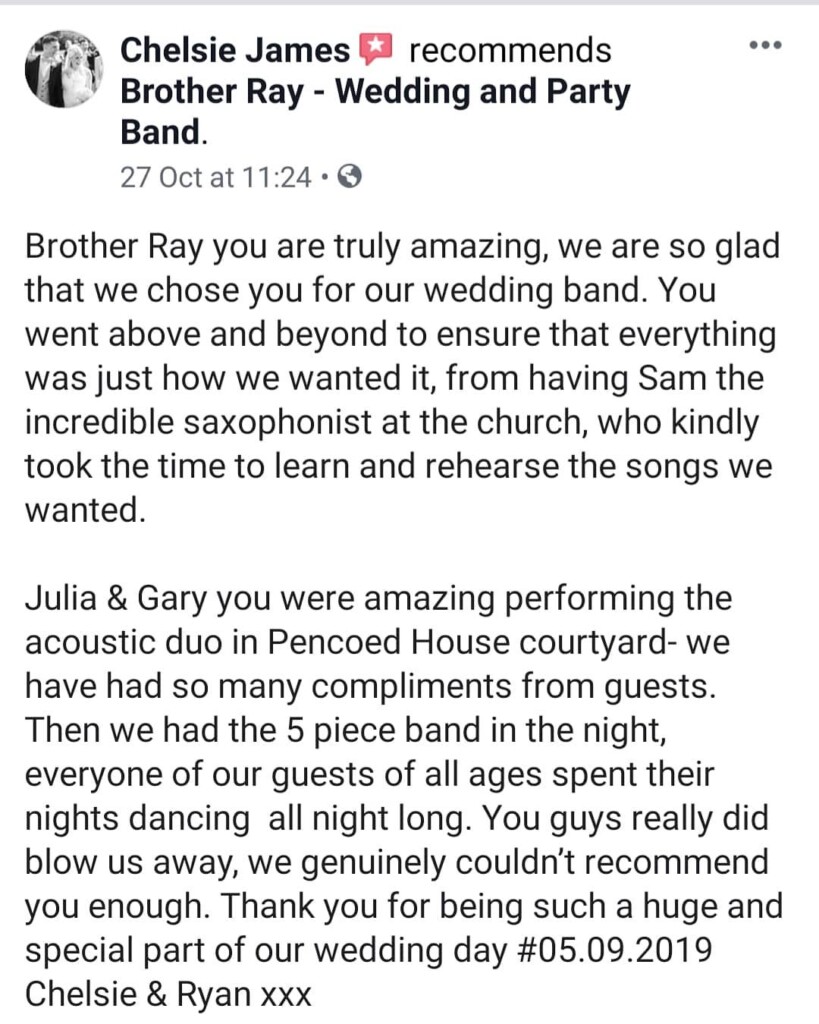 The band understand that a wedding is one of the most important, memorable days of someone's life- so they always put in a great performance with much life and energy. The band are fronted by one of  Cardiff's most experienced wedding singers; Julia. She has been performing at weddings for over 10 years. For further information and to make an enquiry today, please click here.