Marquee Wedding Band South Wales Cardiff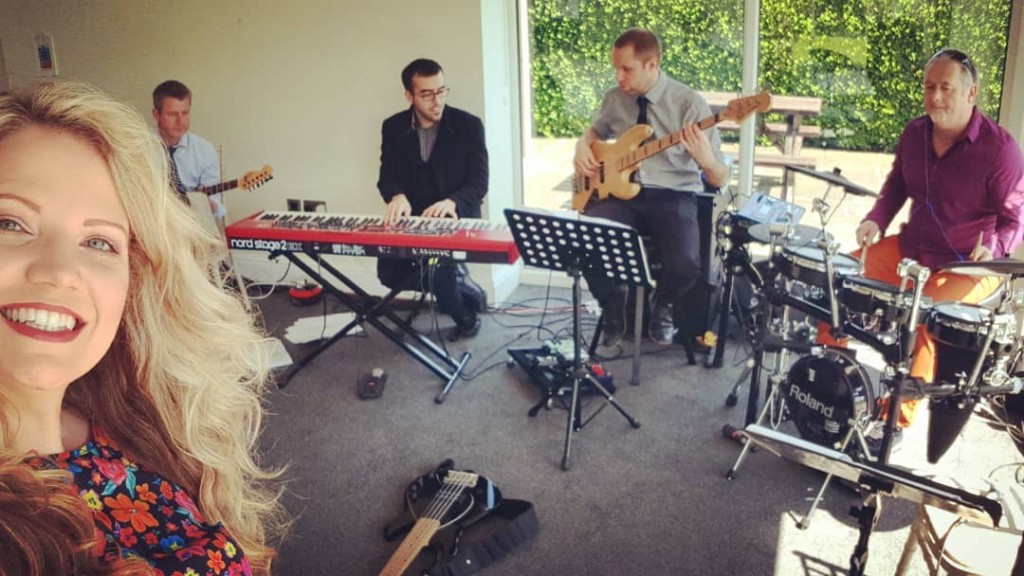 Getting Married in a Marquee in South Wales?
Weddings in Marquees can be spectacular, particularly in the summer months. The great thing about a marquees is that they can be erected anywhere you want- you can even get married in a marquee on a farm. The other great thing about marquees is that you can have the interior decorated in a style that you want that is in keeping with your wedding theme- this is something that you could not do in a hotel. Some bride and grooms favour a traditional interior with classic ropes and red carpets, others prefer a more rustic countrified theme. If you are set on the idea of having a marquee at your wedding, it is worth doing some research online at reputable companies. Please make sure you hear from previous bride and grooms who have used a particular marquee company to check that they do in fact provide the first class service that you will require on your wedding day. It is worth making the important point here that if you are considering a marquee in the winter, you will definitely require internal heating that will require some sort of generator that will provide electricity.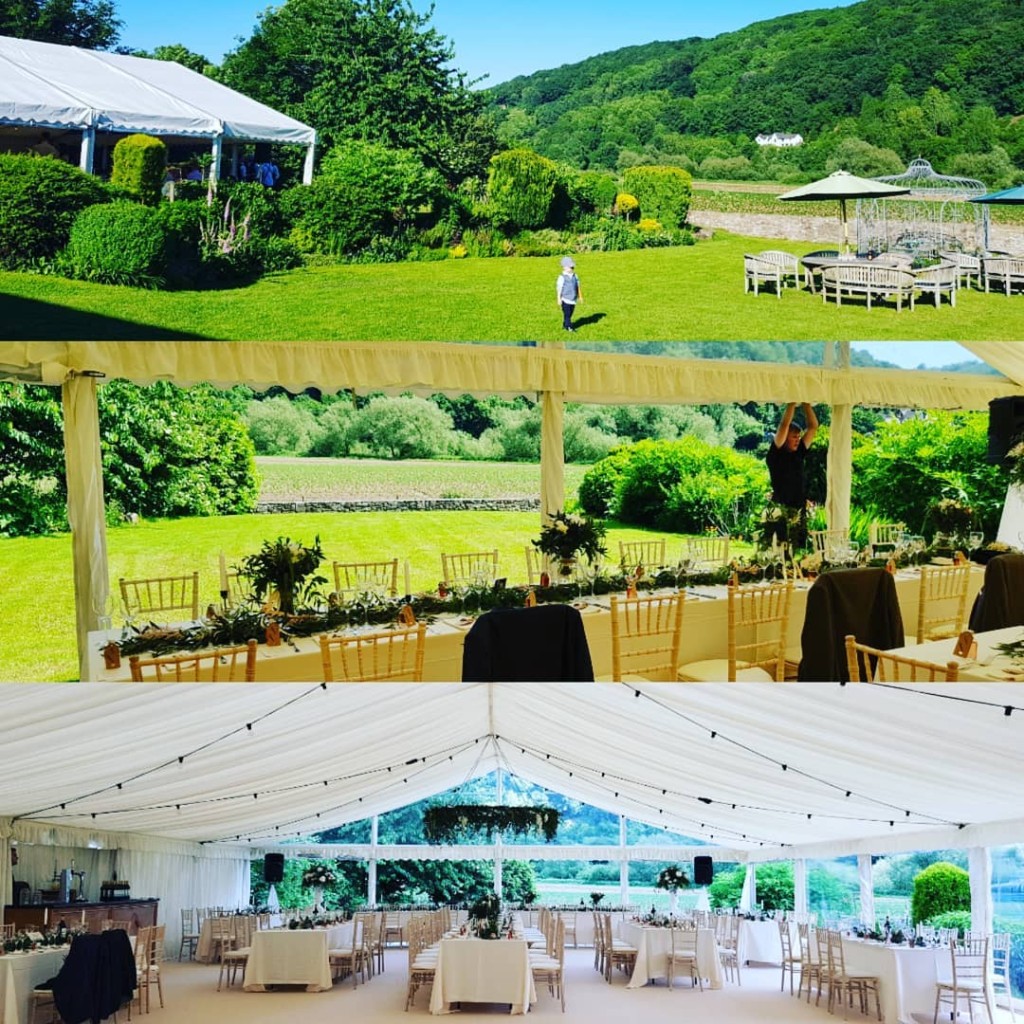 A marquee wedding is ideal for the summer months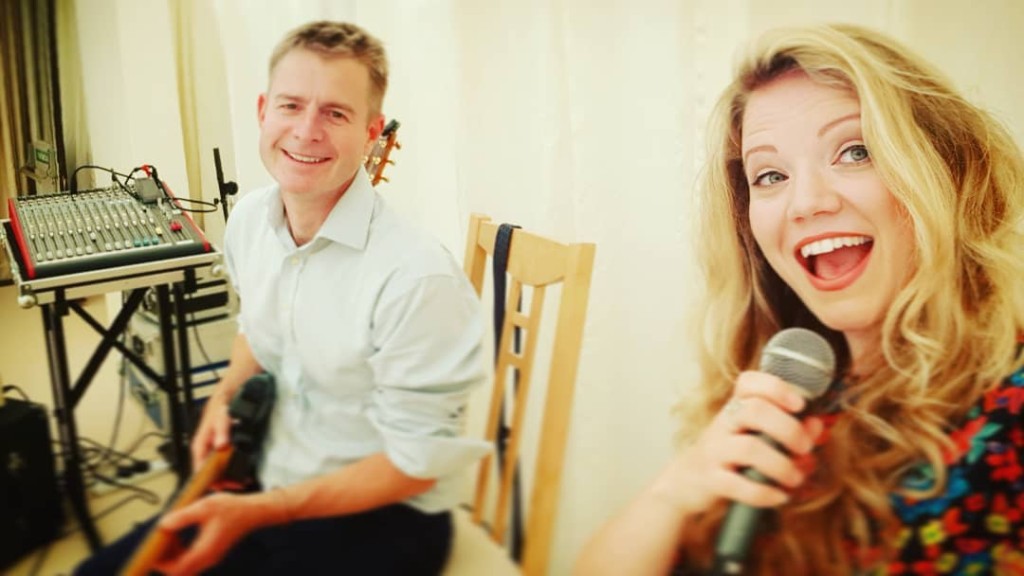 Our duo all set up in the marquee!
It surprising how cold a marquee can get into the evening of a winters night. Another fundamental point that explains the popularity of wedding marquees is the fact there are not so many restrictions on guest numbers, so you can have a grand big party and invite all your friends and family.
There is nothing better than a live wedding band playing in a marquee. There are many country areas in South Wales that host weddings in marquees, and it is important in the land of song to have a live band to entertain you and wedding guests late into the night. Live music and your wedding in South Wales will be so important in creating a party atmosphere and you should definitely factor that into your wedding budget. Wedding bands sound particular good in marquees because the sound disperses and does not bounce back off the walls. There are often no noise restrictions in remote places, so a band can really turn up the volume, adding to the party vibe.
Get in touch with us today to book us for your marquee wedding and let us get your party started!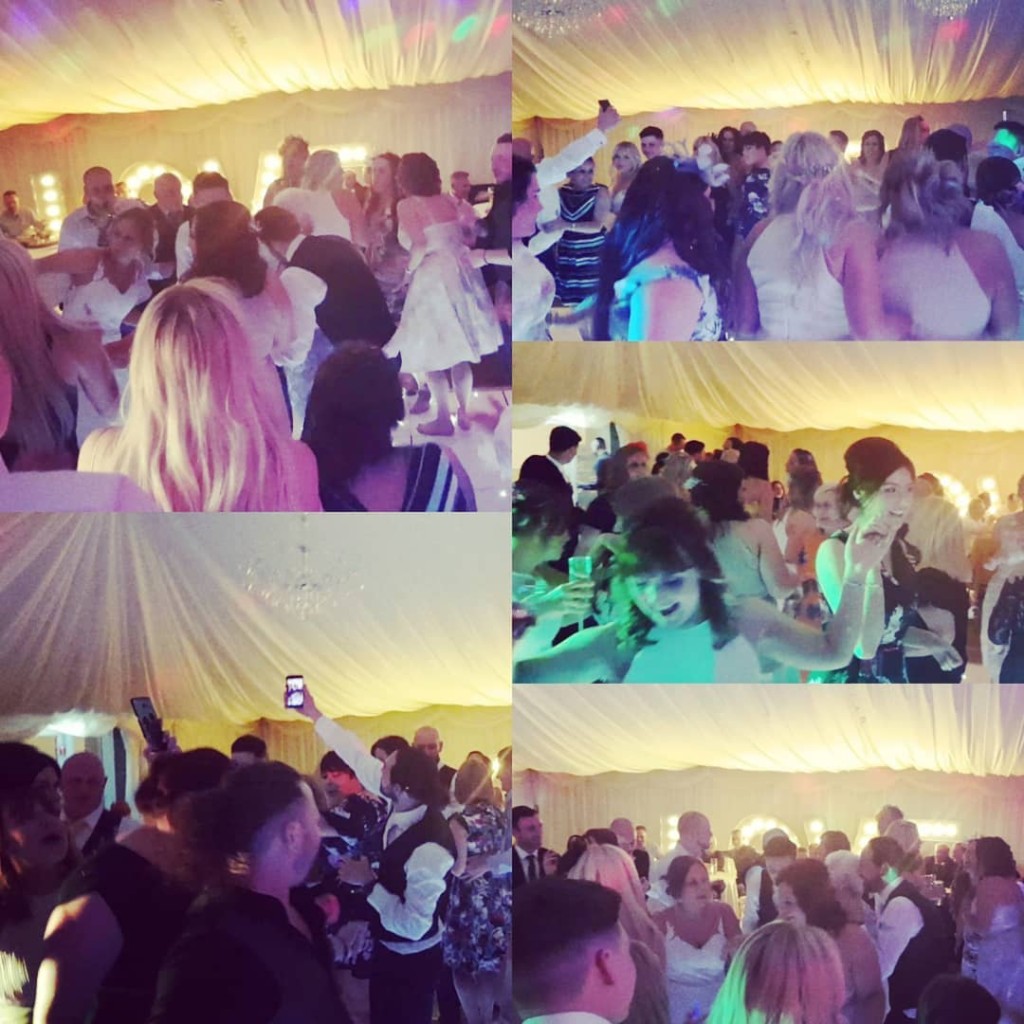 A lit up marquee with a full dancefloor!