WEDDING SUPPLIERS SWAN

SEA
We love performing all over South Wales, Bristol and the west and we thought we would share some of our favourite suppliers from these areas to help you with your research!
Swansea and the west contains some of our favourite wedding venues, photographers and caterers that we have worked with. We've added a few links below in order to help you with your search for your Swansea Wedding suppliers. 
WEDDING CATERING SWANSEA
http://www.strawberryshortcakedining.com/
These guys are amazing! We have performed alongside them and had the pleasure of getting to taste the wedding daytime food as well as the evening buffet and it was outstanding!   
We like to think of ourselves as experts when it comes to an evening buffet having performed at hundreds of weddings over the years –  and these guys are up there with the best! 
Image – http://www.strawberryshortcakedining.com/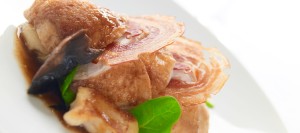 WEDDING VENUE SWANSEA

We do love a trip down West in Brother Ray especially during the summer. We have number of favourite wedding venues in Swansea. As a wedding band we love a nice get in (no huge staircases to carry the PA up!) and a great room to perform in. A good dancefloor or area set aside for dancing is key.

As we spend a lot of time at the venue on your wedding day, post setup, and during performances we get to know a lot of the staff at the venue and have found some of the following venues highly accommodating and delightful to work at!

Great dancefloor area – Lovely outside area and amazing food and staff.

WEDDING PHOTOGRAPHER SWANSEA

There are a number of fantastic wedding photographers available all over South Wales and the West. We work alongside photographers at weddings on a weekly basis and get to see the amazing results weeks later online. Here are some of our favourite photographers that are based in the Swansea area.

http://www.rozandkirstyphotography.co.uk/

http://www.marcsmithphotography.com/

http://wholepictureweddings.co.uk/

Have a good browse around and we hope you enjoy our suggestions!

It's a tough decision choosing your suppliers so we suggest getting online and reading reviews, chatting to couples who have used suppliers or venues before and spending some time there in order to soak up the atmosphere.

Best of luck with your Wedding planning 🙂

BR X